....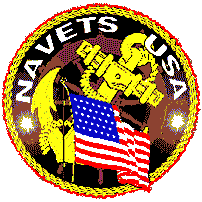 ......






...............................................

...............................................








y


Navy Veterans of the United States of America
Search this site!
Old Ironsides 4th of July Cruise 2011
Who We Are How to Join Members Page HomePage IndexNavy News Naval History
Ships Store Ship and Shipmate Locator Links Feedback Credits NAVetsUSA Events
Declaimer of Endorsement:
Reference herein to any specific commercial products, process, or service by trade
name, trademark, manufacturer, or otherwise, does not necessarily constitute or imply its endorsement,
recommendation, or favoring by NAVetsUSA.com. The views and opinions of authors expressed
herein do not necessarily state or reflect those of NAVetsUSA.com, and shall not be used for
advertising or product endorsement purposes

Disclaimer of Liability:
With respect to documents available from this domain, NAVetsUSA makes no warranty, express or implied, including the warranties of merchantability and fitness for a particular purpose, or assumes any legal liability or responsibility for the accuracy, completeness, or usefulness of any information, apparatus, product, or process disclosed, or represents
that its use would not infringe privately owned rights.
We are not responsible for the content of any "off-site" web pages referenced
from this domain.