"The first Navy Veterans' Organization created on, and for, the World Wide Web."

navy,veteran,usn,find,shipm


Phillip
E. Meyers Jr.

EN2, US Navy 1979-1983


Honoring your past . . . Reminding your children

The Navy Biography Site

Plank Owner

Navy Veterans of the USA


Me and my brother for life, Michael Bateman.




Phillip E. Meyers Jr. 

EN2, US Navy 1979-1983
phillygxx1@aol.com
19652 Pulling St.
South Bend,In. 46614
574-291-4643

My Facebook page
Served September 1979 to October 1983.Went to Recruit Training Center in Orlando Fl,September 26 to November 28. Was assigned to Engineman Training School at Great Lakes Il. December 1979 to March 1980, Was Assigned to the U.S.S. Anchorage LSD-36 from March 1980 to October 1981,Was assigned to the U.S.S. Barbour County LST 1195 from March 1982 to October 1983.Was honorably discharged October 1983.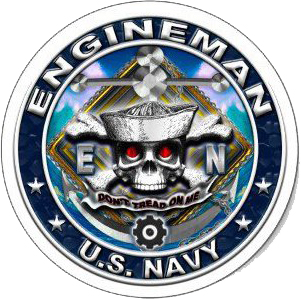 ---


Who We Are
How to Join
Members Page
HomePage Index
Navy News
Naval History
Ship Locator
Links
Feedback
Credits
NAVetsUSA Events
---
Send comments to navapps@earthlink.net
---
Founded by Edward C. Reese, USN Retired
Honoring your past . . . Reminding your children... Your Navy Biography Site