"The first Navy Veterans' Organization created on, and for, the World Wide Web."


Founder Edward C. Reese, NCCS, USN, Retired
Currently serving as a
Master Chief
New York Naval Guard


George E Kernaghan

Plank Owner

Member in good standing

NAVetsUSA

George E Kernaghan

EO3, NMCB-24
USN 1990-91
10404 East 40th. Street
Kansas City, Missouri 64133
816-358-7765
gekernaghan@yahoo.com
I served with NMCB-24 as an EO-3, convoy driver, delivering supplies to the forward areas (North of Tapline Road) during DS/DS. I'm presently searching for all Marines, Army and Navy personnel who either escorted (or were assigned to) convoy duty between Dec. 90 and Jan. 91. Disabled veteran needs additional documentation and assistance to verify his injuries were received while in the performance of his duties as a driver of a 20 ton semi while on convoy duty due to the hostile actions of insurgents. Anyone with any information are urgently asked to please contact George Kernaghan by phone at: 816-358-7765 cst; or by e-mail at: gekernaghan@yahoo.com <mailto:gekernaghan@yahoo.com> ; or at:
gekernaghan@hotmail.com <mailto:gekernaghan@hotmail.com>
If you can be of any assistance in this matter, you may call collect or leave a message. Thank you.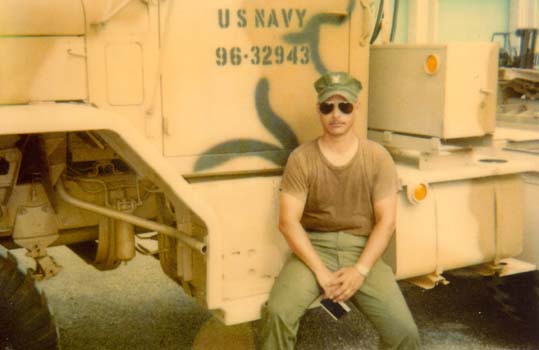 ---


Join now if you want your own Plank Owners Home Page at NAVetsUSA
Get your "Navy Veteran of the United States of America" Business Cards, Ball Cap and more
---
Who We Are
How to Join
Members Page
HomePage Index
Navy News
Naval HistoryShip
Locator
LinksFeedback
CreditsNAVetsUSA
Events
---
Send comments to navetsusa@earthlink.net
Founded by Edward C. Reese, NCCS, USN Retired
NAVetsUSA is updated daily