"The first Navy Veterans' Organization created on, and for, the World Wide Web."
navy,veteran,usn,find,shipm
Charles Victor Norris
DC2, US Navy 1953-1955

Honoring your past . . . Reminding your children
The Navy Biography Site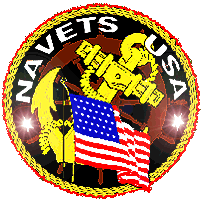 Plank Owner
Navy Veterans of the USA

I am an Atomic Veteran and participated in Operation Castle, 1954 and Wigwam, 1955.
If allowed, I would like to invite any Atomic Veteran to visit my, Welcome Atomic Veterans, web site: http://welcomeatomicveterans.homestead.com/