"The first Navy Veterans' Organization created on, and for, the World Wide Web."





James H Corcoran

Navy Veterans
of the

United States of America

Plank Owner

Life member in good standing

James H Corcoran

YN3, USN
8 Robertson Ave
South Glens Falls, N.Y 12803
515 793 2474
JCork3@aol.com
I served in Fasron 103 from 1952 to 1954 at Patuxent river Naval Air Station. The squadron was decomissioned in 1954 and was transferred to the USS Keppler DDE765 where I served about 3 months and was than transferred to the USS Lloyd Thomas DDE764 where I served as Division Commander 62'staff yeoman until I was discharged in l955
The following obituary was published in the Glens Falls (NY) Post-Star from 7/4/2007 - 7/5/2007.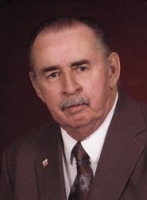 SOUTH GLENS FALLS * James Harrison "Harry" Corcoran, 73, of South Glens Falls passed away at his home on Tuesday, July 3, 2007.
Born March 30, 1934, in Glens Falls, the son of Thomas Beecher Sr. and Jane (Cooper) Corcoran
He attended and graduated from South Glens Falls School where he played soccer and basketball.
He was in the U. S. Navy during the Korean War and served at Naval Air Station in Patuxent River, Maryland and aboard the USS Lloyd Thomas DDE.
Jim married Dympna Waters, a native of Ireland, in 1955, in Baltimore. He was a Policeman in Baltimore for 10 years before returning to South Glens Falls. He worked for 22 years at Hercules and Ciba Geigy.
Jim had enjoyed time coaching both boys little league and girls softball.
For 30 years Jim ushered at St. Michaels Church and was also an active member of the (A.O.H.) Ancient Order of Hibernians. In these 30 years he and his wife visited Ireland 24 times.
Jim was a proud member of The American Legion Post No. 233 Korean War Veterans ? Chapter 60 The VFW Post 2475 of Glens Falls, where he was a past Commander.
He will be buried with Military Honors, provided by the above mentioned.
He was also a member of the Lloyd Thomas Association, Tin Can Sailors Association and the Naval Veterans (NAVETS) Association.
He was predeceased by his parents and two brothers, Thomas and Theodore.
Survivors besides his wife, Dympna Corcoran of South Glens Falls; and his four children, Kathleen Corcoran of Paris, Maine; Jay Corcoran of Canaveral, Fla.; Colleen and her husband, Jeff Cicotte, of Merrimack, N.H.; Loreen and her husband, Craig Mitchell, of Eldersburg, Md.; grandchildren: Nathaniel, Ian, Whitney and McKenzie of Auburn, Maine; Jamii of Loudenville, N.Y.; Madison and Cullen of Merrimack, N.H.; Mallory James, Stuart Harrison and Calin Anna of Eldersburg, Md.; great-grandchildren Cobey and Izabella; brother, Richard and his wife, Patricia, of South Glens Falls; brothers-in-law, Sean Waters of Canarfon, Wales, Michael Waters of Enniskerry County Wicklow, Ireland; sisters-in-law, Nora Corcoran and Phyllis Ebert; and many nieces, nephews and great-nieces and nephews.
A Mass of Christian Burial will be celebrated at 10 a.m. on Friday, July 6, 2007, at St. Michael's the Archangel Church, 80 Saratoga Avenue, South Glens Falls. with Father Robert Nugent and Father Joseph Gough officiating.
The burial will follow at St. Mary's Cemetery, Main Street, South Glens Falls.
Pallbearers will be brothers Mallory and Stuart Grantham, Craig Mitchell, Jeff Cicotte, Nathaniel Bullock and Brian Murray.
Family and friends are invited and may call from 4 to 8 p.m., on Thursday, July 5, 2007, at Regan & Denny Funeral Home, 94 Saratoga Avenue, South Glens Falls.
Those who wish may send a remembrance in his name to The Bishops Appeal, In care of St. Michael's the Archangel Church, 80 Saratoga Avenue, South Glens Falls, NY 12803.

---


Join now if you want your ownPlankOwners Home Page at NAVetsUSA
Get your "Navy Veteranof the United States of America" BusinessCards, Ball Cap and more
---
Send comments to NAVetsUSA
Founded by Edward C. Reese, NCCS, USN Retired
NCCM, New York Naval Guard