"The first Navy Veterans' Organization created on, and for,

the World Wide Web."



Bobby Jean Rowe

Navy Veterans
of the

United States of America

Plank Owner

member in good standing

Bobby Jean Rowe
AX2, USN
371 West 17th Street
San Bernardino, CA 92405
ax2usn@aol.com
Served honorably on active duty from 1979-1987. Assigned to Recruit Training
Center, Orlando, FL. One year of Duty Under Instruction at NATTC Memphis;
two tours at NAS North Island (FASOTRAGRUPAC, HS-10); NAS Barbers Point (AIMD,Work Centers 660/690, 2M Instructor and QA Inspector). Temporary duty aboard USS Constellation, USS Kitty Hawk, USS Ranger, USS Denver, USS Wabash, and SERE during FASO tour.
Two six-year reserve enlistments (some in non-drilling status).Trained as an aviation anti-submarine warfare electronics technician, I taught micro-miniature repair and was privileged to work with the SERE team at NAS North Island, as well as AIMD Barbers Point, and HS-10 North Island.





I spent time aboard the USS Constellation, USS Kitty Hawk and USS Ranger, as well as the USS Denver and USS Wabash. During the early 1980's I was assigned to NASA/Dryden's Space Shuttle Support Team and worked the
first five launches and recoveries of America's space shuttle at Edwards Air Force Base.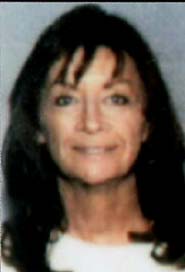 I'm current employed in Social Work and attend college at night, working toward a degree in Human Services (with a 4.0 GPA). I dedicate as many hours as possible to homeless veterans programs, as well as programs
designed to assist veterans in recovery from alcohol and drug addictions.

My kids are all grown up (26, 29, 32) and I'm blessed with six (!) incredibly energetic grandkids who are the light of my life.

When it comes to sports, I have three passions: Baseball (Dodgers and Diamondbacks), Football (Packers and Rams), and Hockey (STL Blues). I also enjoy fishing, camping, hiking, cycling and off-road driving in my Jeep CJ-7.

I've travelled all over this country's backroads, particularly enjoying the ancient wonders of Utah and Arizona, the wild beauty of Texas and the ever-changing tidal flats of South Carolina, but my heart ..... ahhh!... my heart
belongs to Missouri!

---


Join now if you want your ownPlankOwners Home Page at NAVetsUSA
Get your "Navy Veteranof the United States of America" BusinessCards, Ball Cap and more
---
Send comments to NAVetsUSA
Founded by Edward C. Reese, NCCS, USN Retired
NCCM, New York Naval Guard