"The first Navy Veterans' Organization created on, and for,

the World Wide Web."



Anthony P Marino




Navy Veterans
of the

United States of America

Plank Owner

member in good standing

Anthony P  Marino

407 Mc Kinley ave
Kenmore, NY 14217
(716) 876-1748
aewasp@verizon.net


Served from Jan. 1956 to Jan. 1959.Went on active duty from NAS Niagara Falls.Went to airman school @ NAS Norman OK., from there went avationboats mate school in Philadelphia PA. After school I was assigned to the USS Randolph CVA 15 witch was involved in Hungarian uprising in 1956. Returned to the USA and was transferred to the USS Wasp CVS 18 in Boston Ma. After comming out of dry docks we went to the Med. Shortly therafter we became involved in theLebanon crisis.Returned home made one more Med Cruise and was Honorablydischarged in Jan 59.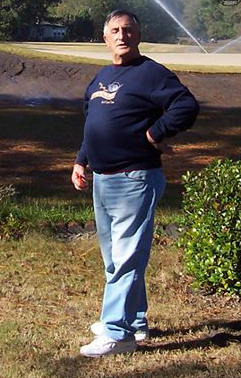 ---


Join now if you want your ownPlankOwners Home Page at NAVetsUSA
Get your "Navy Veteranof the United States of America" BusinessCards, Ball Cap and more
---
Send comments to NAVetsUSA
---
Founded by Edward C. Reese, NCCS(CRF), USN, Retired