Thomas G. Kelley
Captain, US Navy, Retired
Medal of Honor Recipient
"The first Navy Veterans' Organization created on, and for, the World Wide Web."

navy veteran,find,shipmate




Life Member & Plank Owner

Navy Veterans of the USA

Tom Kelley

Captain, US Navy, Ret.
58 Chandler St.
Somerville, MA 02144

http://www.youtube.com/watch?v=HGCVLmx5TW0
Click here for a biographical movie of Tom Kelley
http://en.wikipedia.org/wiki/Thomas_G._Kelley
Tom Kelley was 29 and in the Mekong Delta of Vietnam when he nearly lost his life.
A Navy ensign, he was working on a boat used to move Army troops up and down the waterways of the jungles in the southern part of the country when a rocket propelled grenade detonated six inches from his face. The blast destroyed one eye and part of his head.
After spending several weeks unconscious, he got reconstructive surgery in Hawaii, where his family then lived in 1969. Then, his next battle began.
"The Navy, because of my injury, said I was not fit for duty," said the West Roxbury native, sitting in his current home in Somerville. "I fought that very hard."
Kelley went all the way to the top, to Chief of Naval Operations Admiral Elmo R. "Bud" Zumwalt, Jr., who allowed him to stay in the Navy for another 20 years. He was awarded the Congressional Medal of Honor by President Richard Nixon in 1970.
"I still loved what I was doing," he said.
After he retired as a Navy captain in 1990, Kelley eventually got a job at the Massachusetts Department of Veteran's Services, which he headed for 12 years until his retirement in January. In that position he advocated for the half-million or so veterans in the state, working with many personally to help get them health care and other services.
Kelley, 71, will be honored on May 13 in Boston at a fundraiser for the Soldiers Legacy Fund, which helps the children of Massachusetts service members killed in Afghanistan and Iraq to pay for college.
The idea for the event was the idea of former gubernatorial candidate Charlie Baker, who knew of Kelley through a mutual friend. One day a couple months ago, Baker called Kelley out of the blue and pitched the idea. Coincidentally, the date for it ended up to be Kelley's birthday.
"At first, I didn't see the need for it," said Kelley about the event. "But the more I thought about it, I thought it would be a chance to help out a worthy organization."
Baker said that he knew of Kelley's work at the state, and that "everybody just had wonderful things to say about him." After Kelly left his post in January, Baker says he kept waiting for someone to organize an event to honor him. When no one did, Baker did it himself. He proposed making it a fundraiser for the Soldiers Legacy Fund, which he said ultimately convinced Kelley to go along with it.
Read more: Somerville's Tom Kelley: A salute to a life of military service - Somerville, Massachusetts 02144 - Somerville Journal http://www.wickedlocal.com/somerville/news/x2022708132/Somervilles-Tom-Kelley-A-salute-to-a-life-of-military-service#ixzz2LgT4kC3X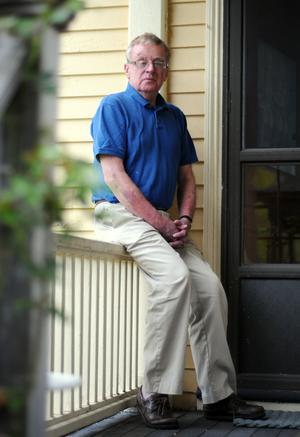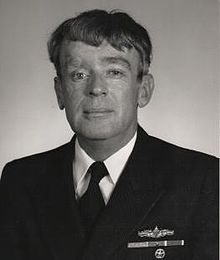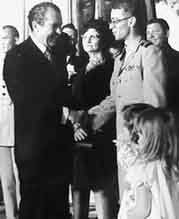 Join NAVetsUSA or renew dues here!

---


Who We Are
How to Join
Members Page
HomePage Index
Navy News
Naval History
Ship Locator
Links
Feedback
Credits
NAVetsUSA Events
---
Send comments to navapps@earthlink.net
---
Founded by Edward C. Reese, USN Retired
Honoring your past . . . Reminding your children... Your Navy Biography Site